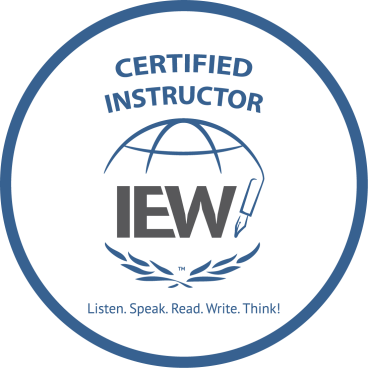 Sandra Selling and Vern, her husband of 27 years, have been privileged to homeschool their son Jared throughout his education. Jared entered college in the fall of 2014. Consistently on the Dean's List and President's List, he graduated summa cum laude in May of 2018 with a degree in computer science.
Sandra discovered the methods of the Institute for Excellence in Writing (IEW) when her son was eight years old. She marveled as she watched him transform from a boy who cried when given a writing assignment into a child who excitedly wrote more than was asked and, at that time, hoped to be an author one day. His writing also metamorphosed from utterly incoherent into a joy to read, a transformation which took less than four months! Understandably, Sandra began sharing IEW with everyone. Not too surprisingly, she also began using the techniques to teach the children of fellow homeschooling parents.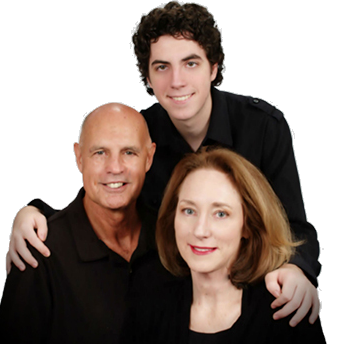 Her son now joins a growing list of college students who have expressed gratitude for the foundation they feel was laid for their college success by a solid command of language arts skills begun with IEW and their Inspired Writing and Literature experience.
An IEW-Certified Instructor since the beginning of IEW's certification program, Sandra represented the Institute for Excellence in Writing for six years at a variety of state homeschool conventions in North and South Carolina. She has also spoken at state conferences and conducted seminars in a variety of settings on topics that included reaching the reluctant writer and acing the SAT essay, as well as on such subjects as inspiring a love of the classics and incorporating principles of mastery learning into the homeschool. In addition to teaching writing and literature to students of all ages, Sandra conducts classes in study skills, grammar, logic, critical thinking, worldview, and principles of Bible study.
She founded Inspired Writing and Literature to meet the needs of homeschool parents who seek online college-preparatory instruction with a Christian worldview. Her passion is to pass on to her students a love for literature, aid them in developing incisive thinking and communication skills, and assist them in becoming truth seekers who are fully equipped to engage the culture, rather than be engulfed by it.