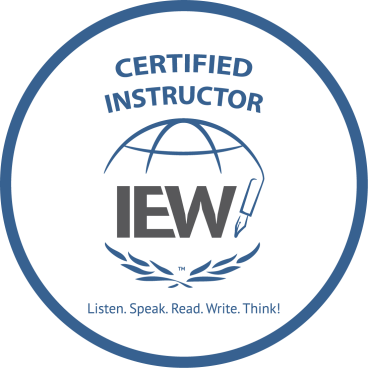 Note: Courses may be taken either individually or as part of a Complete High School English package that includes Composition, Literature, and College Prep Vocabulary at a 40% package discount. For a limited time only, these packages are available at a 54% savings for $550.
Complete High School English packages earn 2.5 credits each and meet for 2 hours one day per week alternating composition one week with literature the next. College Prep Vocabulary meets weekly for 45 minutes immediately preceding or following composition or literature. Classes break for 5 minutes out of every 30.
[Sandra's] students are stretched to think logically and critically which is essential for college preparation. I have seen tremendous growth in my son's ability to speak persuasively with confidence, as well as write with confidence.