Why Worldview & Literature?
By Sandra Selling
---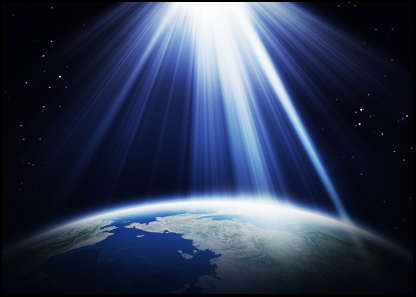 In his book The Universe Next Door, James Sire defines worldview in part as "a fundamental orientation of the heart that can be expressed as a story or in a set of presuppositions that we hold about the basic constitution of reality." What we hold as true and valuable is revealed in the actions we take, the choices we make throughout the day. Considering any idea separate from a worldview is impossible. Whether recognized or not, a worldview is always present.
I once had the privilege of attending a Summit Ministries worldview lecture series in which the speaker asked the audience to guess which subject college students listed most often as creating serious doubts about their faith. I guessed psychology. Many guessed various other fields of science. His answer surprised me. While I was never able to confirm the information, it made sense when I thought about it: literature.
In no other subject do students come into such intimate contact with such varied worldviews as they do when they immerse themselves in the lives of characters living out their worldviews in the pages of a book. Some characters may seem charming or bold, and we are subtly drawn to their way of life as the author romanticizes their choices. However, when we consider their actions biblically in light of an eternal destiny, they may fall short and seem foolish.
When we read, we experience the world through the senses, emotions, and minds of the author and his characters. If we don't consciously consider the subtle messages being communicated as we read, then we don't confront their truth or falsehood and so can allow them undue influence.
For this reason alone, thinking critically about the ideas and values we encounter in our reading is important. It provides valuable preparation for life. Classic literature, because it incorporates the heart and life issues with which humanity has struggled throughout the ages, furnishes students an opportunity to examine various life choices, the life experiences and emotional histories that may lead to them, and the consequences of those choices. Discernment develops as students learn to identify the worldviews expressed in the various stories they encounter and then to consider whether they accurately represent truth.
The mission of Inspired Writing and Literature includes inspiring students to become truth seekers who read critically, think logically, and are equipped to engage civilization's important ideas with the discernment of a Christian worldview.
S